VANDREAD manga is realllllllllyyy different between the anime waaaay different
THE VANDREAD MANGA
Following on from the success of the series, a Vandread manga (manga being a term referring to all comic books made in Japan) has emerged to keep the Vandread fans happy.
The set up is pretty much the same but there are some fairly major changes:
- Whilst Magno is the leader of the pirates, she is not the captain of the Nirvana. Meia is instead.
- Barnette isn't interested in Jura. She is more interested in Hibiki.
- Dita and Hibiki's relationship is more obvious. She calls him by his name instead of 'Alien-san'. They even kiss as well!
- The characters who aren't in the manga are as follows: Ezra, Paiway, Duero, Bart and Gascogne.
- And yes, Hibiki is the ONLY male on board. He is also a first class citizen at the beginning and he is chased after by ALL the girls on board.
- And since Ezra is absent, Jura is now a bridge bunny. Curiously, as Barnette peruses Hibiki, Jura has developed a hatred for all men.
- Even though Bart isn't present on the Nirvana, he still appears, briefly, when Hibiki is on Taraaku.
- There is only one Vandread unit and the Nirvana has a lot more weapons
- There are two new characters. One is Tenho, a green haired pirate who has a unique ability to interact with machines and a Big Brother/Little sister thing going with Hibiki. The other new character is Asra - she is blue haired pirate (who looks like an elf!) who acts as Tenho's mother.
taking it from a web site not mine

see here image below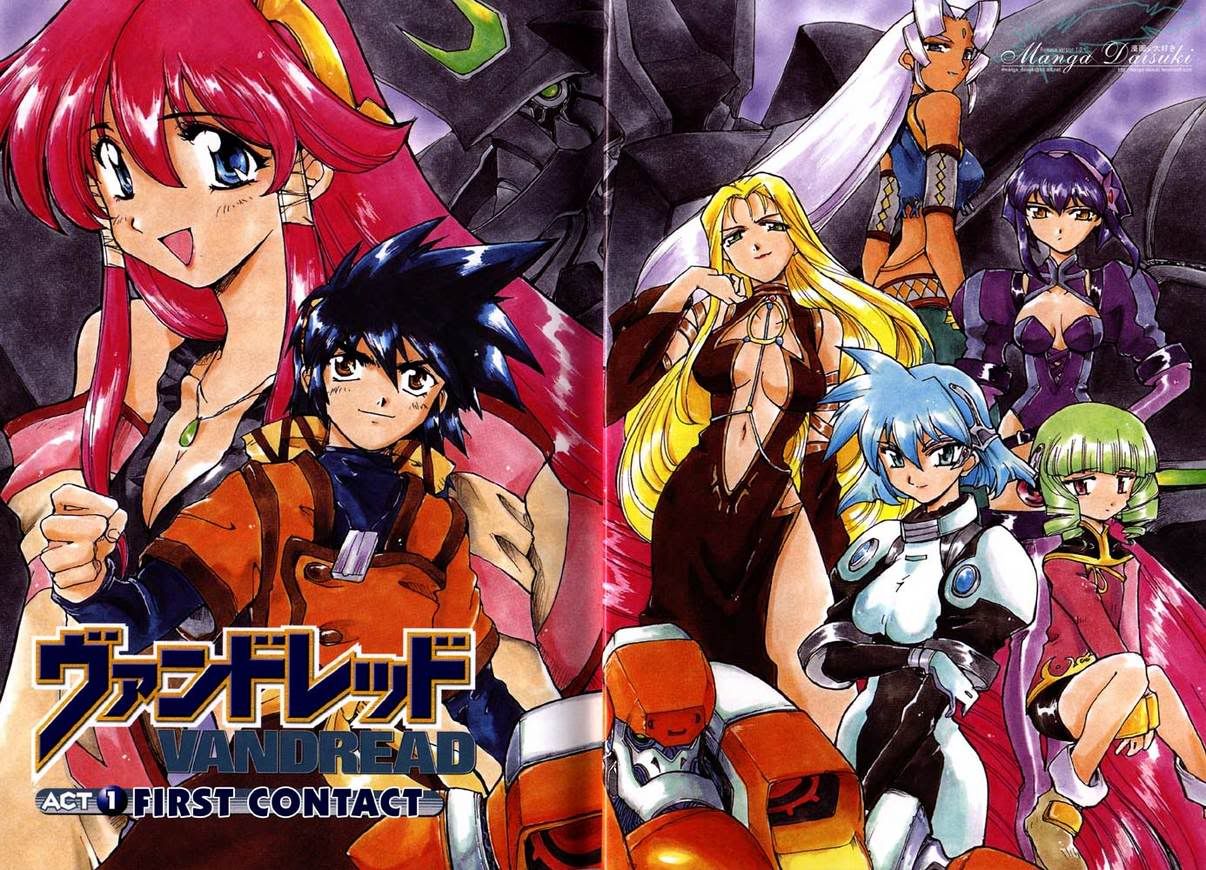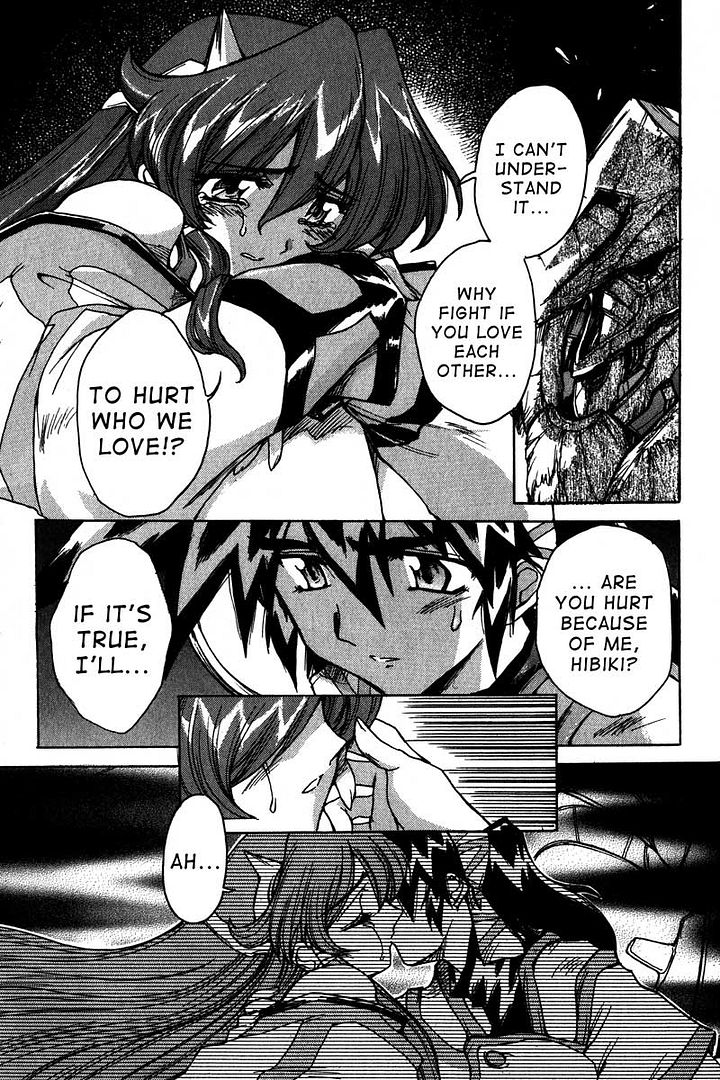 so wat do you think a VANDREAD manga that you have never seen before