This is a game for the minitokyo group MangaHolics. I wanted to get some really funny responses and so posting in the chat lounge too. This is the original thread.
http://forum.minitokyo.net/editpost/1543980
if you like the game and want more such ones, then you are always invited to join mangaholics. hrrp://mangaholics.minitokyo.net/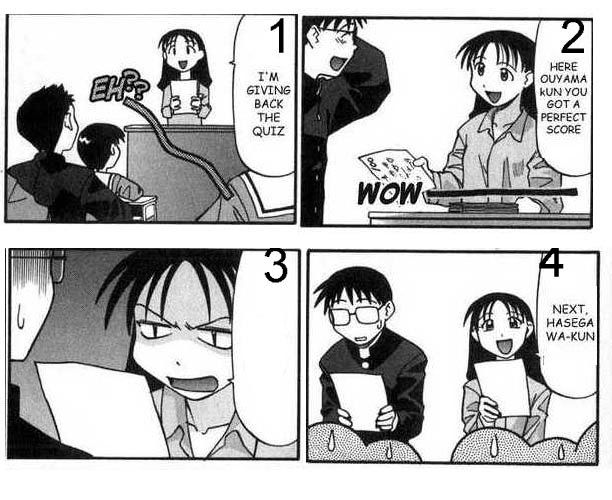 What Did She Say?
See the pic? What did she say to freak the guy out? X-P
Any ideas? Well, just come up with crazy random ones, no big deal! XD
put them here in the thread. You can try as many times as you want!
Read the manga from top-bottom & left - right.