This is actually my first time putting something in the Sandbox, but I want this to be "good" soooo *shrug* thought I'd see if this would help.
First off I just recently finished my KIBA vector of Amil Gaoul and Zed =O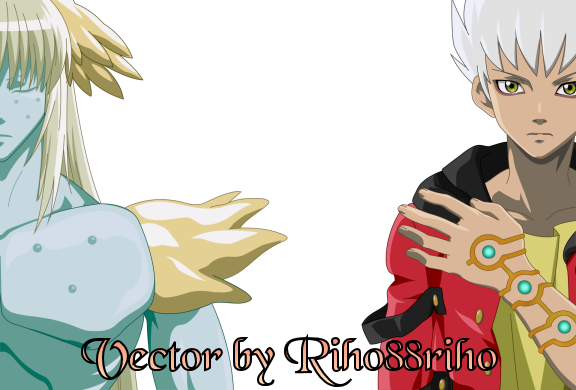 In all honesty, due to the nature of the series and characters I'd like a background behind them that's sky related. I've gone over and over the web trying to find tutorials on good sky/cloud images. The downfall is 1. I only have PSP8 to work with and 2. my expectations are high. The two images below are the type of sky/cloud I'm looking for... the "sparkly" awesome type xD I think it'd go well behind the two of them. But of course I don't want to just take someone else's image and use it .__. that'd be just... yeaaa... haha... no.

What's I've made/attempted towards a sky background so it can be seen with them for a better idea.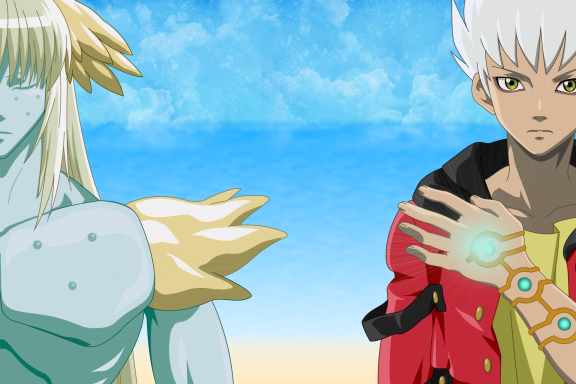 Finally, this is what I already have and been playing around with. Seems easier to go with dark than something light... but I think if I could get a good background behind them that's light they'd be well off... Hm. Currently the third one below is my fav... but I dunno, it almost seems lacking as if it either has too much or the rays just don't match x___X;; can't decide..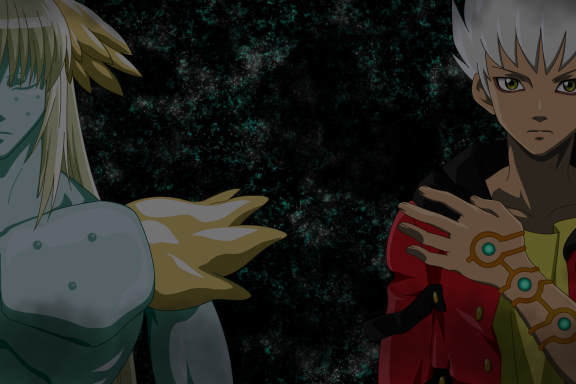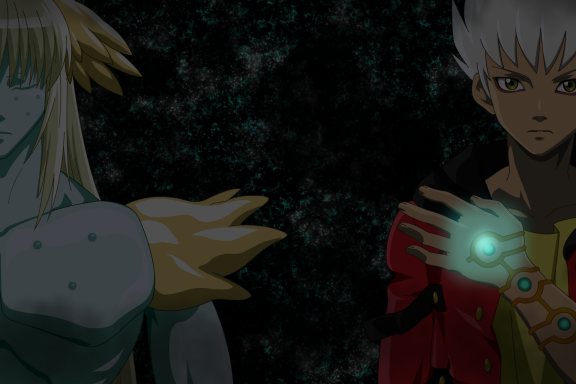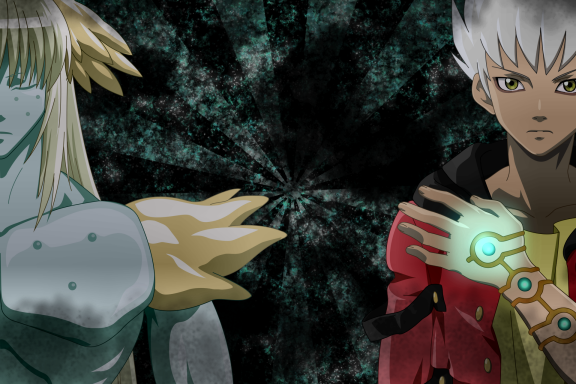 So in the end, basically I'm askin' what yall think would go well behind Amil Gaoul and Zed, if it's the sky, IS there a tutorial I could look at for guidance or should I just go for my best (which isn't that much haha with sky-type backgrounds)? *shrug* honestly any feedback on ideas for the background are nice. Just, again, I'm limited to PSP8 and my background experiences are basically multilayers with a different brush on each and then mix, matchin', and lightenin' xD Worst case I'll just submit as a vector and hope someone else makes a wallie for it XDDD haha <3