V O T I N G
1. Use the poll to cast your vote.
2. You should vote for your first choice.
3. Non-members can vote.
4. Contestants can vote for signatures, but NOT THEIR OWN.
5. Do not advertise or request other members to vote a certain way.
E N T R I E S
Entry #1: by TheCompiler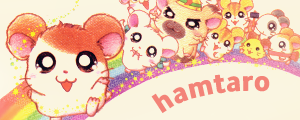 Entry #2: by hitsu-chan

S C H E D U L E
Now - May 16: Voting.
**Voting on May 16 will end at 10 PM (GMT+03) or later.
I'm extending the voting period to Sunday night, so that I won't have to clutter everyone's notifications page with announcements. The result thread and new signature challenge are being announced in the same thread.