I have been practicing my light sources... I think that part might be okay
I haven't been able to create proper backgrounds yet, I'm just beginning to paint like this!
I am having issues with the anatomy of her face.... it looks like my style, but then I totally lost it on the nose with this one, and I've started over many times.. I've given up, really.
Anyone super experienced with this HAAAAALP! I've looked at so many tutorials and I'm still not getting it :\ there is just something off about it... she is very stylized and no nose I put on her looks right ;~;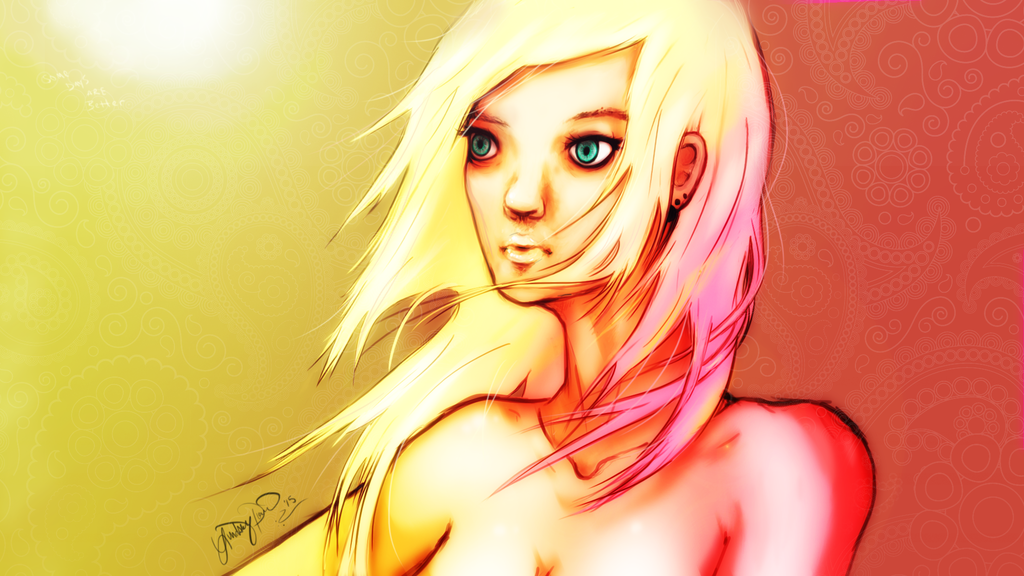 And yes, my real name is Lindsey Pierce lol, that's the signature on this one ><