Hi fellow Songstress-Reverie members,
although I'm quite busy right now, but it's my job to announce this. Sorry for being late but Xianghua just finished on the prizes. Pretty sorry...
The SR's Sig/Avatar contest has ended long ago, and we only received 10 submissions overall. I'm really disappointed that the members aren't that active in the group anymore.
Anyhow, thank you very much to all the participants, and I'm glad that almost all the entries are good.
Okay, I'm going to be quick. The winner for both Signature and Avatar contest is ..... Moonescape
She has entered both the Sig and Avy parts, and her works have impressed us very much. Congratulation, moonescape!
Here's the little prizes, made by Xianghua. Feel free to put them on your page. ;)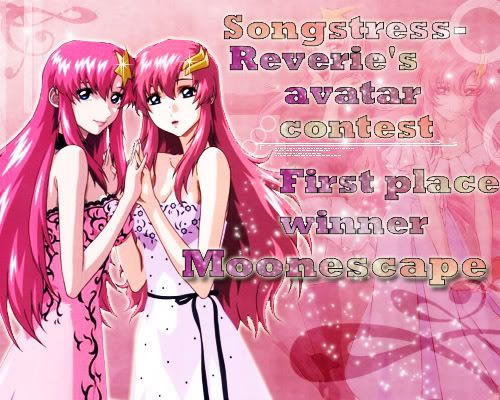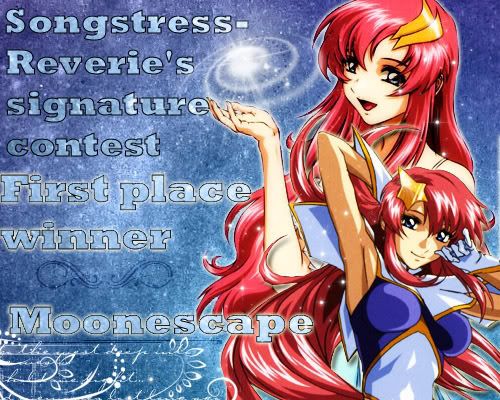 And of course, congrats to other participants who have tried their best to enter this tiny competition. ;)