You all should see the awesomeness of this "game".
The akinator.
It's a database based (I guess) game where you think on a person or character and answer simple random questions that the genius make to you with: Yes, Problably, I dunno, Problably not, and NO.
The incredible thing is that, he aways knows in who you were thinking on!
I tryied, asuka (easy for it), Nozomu from Sayonara Zetsubou sensei, and even Hitagi Senjougahara from Bakemongatari and it were all right!
I keep trying other characters but it seems to know it all...
Play it and you'll see!
Oh, and tell me if you find any that he didn't know.
merged: 06-26-2010 ~ 10:56pm
HA! I BEATED HIM!
He couldn't guess Kylee (J pop singer)!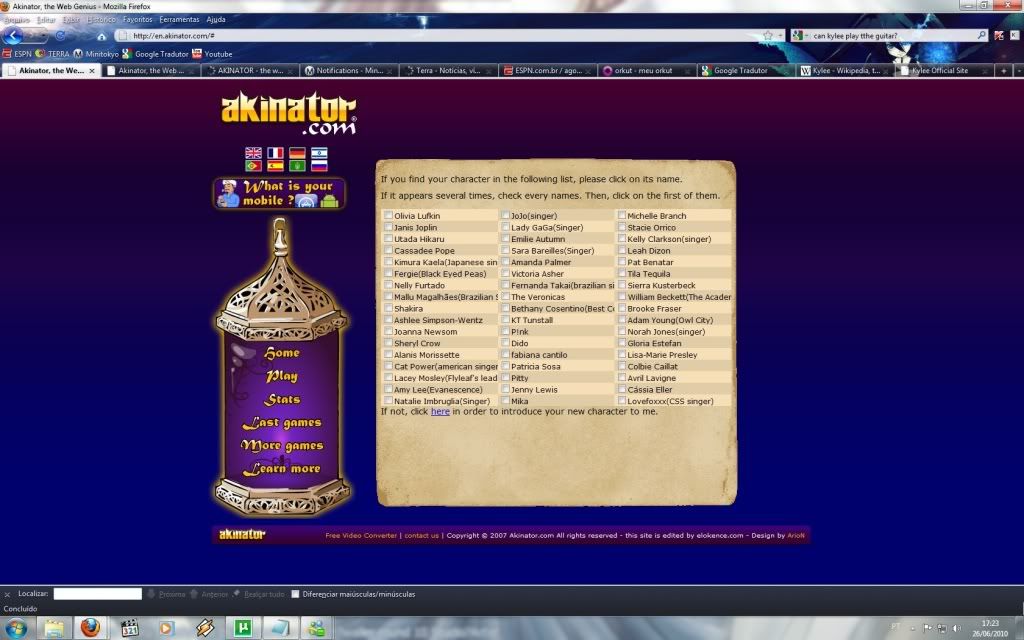 As you can see, he asked me to introduce her to him. I did that. Then I played again, defeated him. Nevertheless, I could click on kylee's new profile and therefore gave more information for the genius about her. Maybe later it will be easier for it to guess her.