R O U N D # 7 8
1st Place: Monu-chan

Award banner:

---
R O U N D # 7 9
Theme: Ghibli
Challenge: Create a signature image that features or is inspired by a character/scene from a Studio Ghibli animation.
S C H E D U L E
NOW to August 28: Submit your signatures.
August 28 to September 1: Voting.
Friday submissions and Sunday voting will be CLOSED at 10 PM (North America EST - Eastern Standard Time Zone) or later. Be aware that if there isn't a sufficient amount of entries the sig challenge will be extended for another week.
R U L E S
1. One submission per participant.
2. Always follow the theme given or your submission wil lbe disqualified.
3. Post your entry in this announcement.
4. Submission format: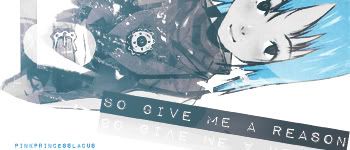 Direct Link: http://i14.photobucket.com/albums/a342/PinkPrincessLacus/Signatures/Intensify.jpg
5. Minimum size: 350x150 pixels.
6. Maximum size: 500x150 pixels.
A W A R D
The winner(s) will receive a award banner, bragging rights, and a place on the group's "Hall of Fame."
merged: 08-27-2015 ~ 09:27pm
I'm in the process of making an entry for Round 79, but it doesn't look like anyone else is participating. Please respond if you're planning on making an entry for Round 79 as well! I'll make an extension to the submission period too! If not, Round 79 will be cancelled because we need at least 2 participants to continue onto voting.
merged: 08-28-2015 ~ 06:40pm
Round 79 cancelled.
Round 80 will be announced on Sunday evening.