R O U N D # 7 5
1st Place: TheCompiler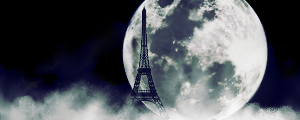 Sign coming soon!
---
R O U N D # 7 6
Theme: Animals
Challenge: Create a signature image featuring a fictional and/or nonfictional animal.
S U B M I S S I O N
1. One entry per member.
2. Image above must be used in your entry.
3. Entry must be posted on this thread. Format:
Signature: (submission image here)
Direct Link: (direct link of submission image here)
4. Maximum entry size: 500x200 pixels.
5. Upload your signature to a reliable source (ex. Photobucket,ImageShack).
S C H E D U L E
Now to August 2: Submit entries.
August 3 & 4: Voting.
*Submission thread will be CLOSED at 10 PM (North America EST - Eastern Standard Time Zone) or later on August 2nd.